◆
Appearance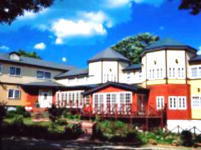 It is located at the center of Nasu, and is in five minutes from the bus stop. The facilities are luxurious and beautiful western style houses.
◆
Guest Room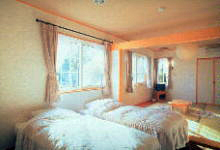 All rooms are equipped with baths, toilets, TVs, telephones, hair dryers, air-conditioners, high-speed Internet and Play Station-2.
◆
Open Air Bath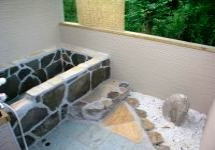 6 rooms are equipped with open air baths. These rooms are the best for families and groups.

Japanese room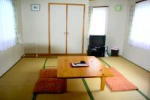 Dining room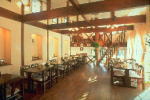 Interior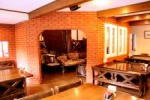 Open deck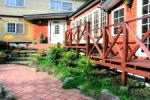 ◆
Cuisines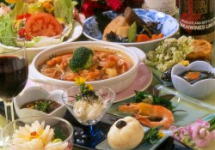 Breakfast is a smorgasbord of European and Japanese food.....Dinner: You can select two course dishes from the menu.
◆
Desert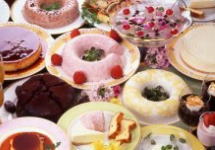 You can eat handmade cake, bavarian cake, ice cream, pudding, and bean jam honey as much as you want for dinner.
◆
Open Air Bath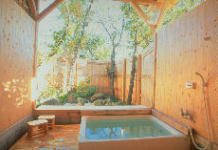 Two open air bath with courtyard are available for rent 24-hours a day.